THREE PEAKS CHALLENGE – JULY 18TH 2013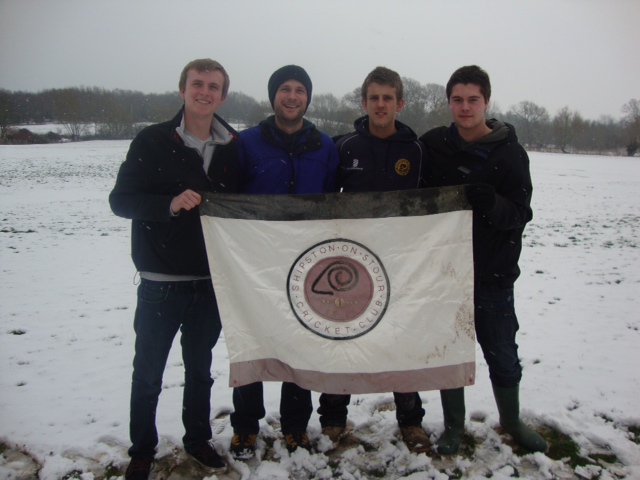 Shipston-on-Stour Cricket Club
www.intheteam.com/shipstoncc
Five intrepid members of Shipston-on-Stour Cricket Club have agreed to take on a fearsome mountaineering challenge to raise funds for their club and for their designated charity for 2013 – Shipston Home Nursing.
The group of cricketers will be trying to scale Ben Nevis, Scafell Pike and Snowdon, all within a 24 hour period, and are hoping to drum up plenty of support from both local businesses and the generous public to help give them the motivation they will need to achieve their goal. To donate please go to http://www.gofundme.com/2dclpc
The challenge takes place across Britain's most mountainous terrain and the climbers will be up against the clock from the very outset – they will be on a very tight schedule, with a large part of the climb being done in the dark. The group will be embarking on a rigorous training regime over the coming weeks to prepare for the gruelling challenge and are planning a training run on Mount Snowdon once the horrible weather improves!
Expedition leader Tom Cox said, "We will have to walk around 25 miles and climb 10 000 feet so we need to be ready for that. I'm really excited – not only do I think this is a great personal challenge, it is also an opportunity to raise a large amount of money for both our club and for Shipston Home Nursing"
The group are hoping that local businesses will be able to help supply some of the gear they need – the long list of required kit includes lots of clothing, torches, radios, food & water and even a support vehicle! Any businesses who would like to support this worthy cause in any way can contact Neil Harper on harper_neil1@sky.com or simply visit the fundraising website and donate.
If everything goes to plan, the cricketing climbers will have raised enough to give the dedicated carers at Shipston Home Nursing a real helping hand with their fundraising efforts, and will have made a real difference in someone's life at a time when they need it most.
The club have set up a fundraising website for anyone who would like to make an online donation – http://www.gofundme.com/2dclpc and look out for the commemorative wristbands from several outlets around Shipston, the Shipston Five will be collecting cash donations in the town and at cricket matches through the summer.
Shipston-on-Stour Cricket Club
www.intheteam.com/shipstoncc
Organiser Neil Harper said
"With the Fundraising site set up thisThree Peaks Challenge is well underway. Donations are starting to pour in already. Commemorative wristbands are arriving this week and we will start selling them asap, and the team have their sponsor-forms ready."