Meet the Team

Our team of Nurses and Health Care Assistants (HCA's) is led by the Head of Nursing Services who is registered by our regulator the Care Quality Commission and oversees our clinical activity and management of the Team.
Our Nurses have amassed a wealth of community care experience and provide hands-on nursing care and symptom management so that both patients and families receive the best possible care in their homes.
The Nursing team is supplemented by a team of Health Care Assistants who work with patients and families to provide respite care and occasional personal care. The HCA's are not trained Nurses but are selected for their practical caring skills and their passion for ensuring that patients receive the very best care possible.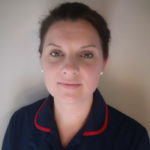 Gemma Roberts – Head of Nursing Services
Gemma is a Registered Nurse who trained at Coventry University and started her nursing career in Critical care. Soon after Gemma realised her passion was in community nursing and she joined the Shipston District Nursing team.
Palliative care then became her special interest and she then joined the Stratford Evening Nurse Service, where she worked closely with local Hospice at Home services and developed a keen interest in Hospice at home care.
Gemma is committed to giving people choice at the end of their lives and being part of Shipston Home Nursing allows her to make this to happen.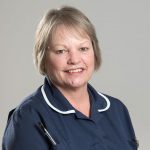 Caroline Ann Lloyd – Nurse Coordinator
Caroline moved into community nursing at the Ellen Badger Community Hospital in the nineties. and after 8 years joined the District Nursing Service in Wellesbourne. This service was merged with the Shipston team and she met and worked alongside Shipston Home Nurses before joining us in November 2016. Caroline too says she finds it a privilege to help and support patients and their families at this stage in their lives.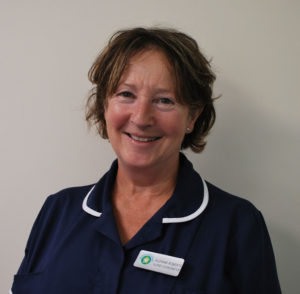 Suzanne Roberts – Nurse Coordinator
Suzanne started her Nurse training aged 18 years at Clatterbridge Hospital on the Wirral. Once qualified she worked on the Oncology Unit for 5 years starting a life long interest in palliative care. Suzanne then started district nursing putting her palliative care experience to good use in the community where she remained for 23 years.
Suzanne joined Shipston Home Nursing 18 months ago, initially as a Bank Nurse and then as a Nurse Coordinator.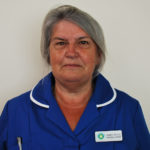 Heather Goding – Nurse Coordinator
Heather qualified as a Registered General Nurse in 1993 from the Norfolk and Norwich Teaching Hospital, her final placement was on an Oncology/Palliative Care Unit and it was this experience that shaped her future career.
In 1999 Heather relocated to Worcestershire and gained her Bsc in Palliative Care from UCE Birmingham.
Heathers entire nursing career has been devoted to working within the field of End of Life Care both in clinical and managerial roles and as such she has developed excellent communication and assessment skills.
Heather joined Shipston Home Nursing in May 2019 and says it is a privilege to be part of such a dedicated team.
Sign up for the latest newsletter
Fill in your name and address below to recieve our newsletter through the post (once a year).
DONATIONS can be made by Bank Transfer to Lloyds Bank Shipston on Stour, Sort code: 30.98.26 Account Number: 01665317