Meet the Team

Our team of Nurses and Health Care Assistants (HCAs) is led by the Head of Nursing Services, Gemma Roberts. Gemma is registered by our regulator the Care Quality Commission and oversees our clinical activity and management of the Team.
Our Nurses have amassed a wealth of community care experience. They provide hands-on nursing care and symptom management so that both patients and families receive the best possible care in their homes.
Our HCAs
The nursing team is supplemented by a team of Health Care Assistants who work with patients and families to provide respite care and occasional personal care. They are not trained nurses, but are selected for their practical caring skills and passion for ensuring patients receive the very best care possible.
Head of Nursing Services 2022 Review
I am incredibly proud to be part of such an exceptionally caring and patient focused team, each and every member of staff goes above and beyond for patients and their families.
2022 was a fantastic year for us! We celebrated our 25th anniversary and were immensely proud to be nominated and win the Stratford Herald Charity of the Year award; an amazing achievement for us all.
Our nursing team is going from strength to strength. We have extended the team and expanded our services. We now offer packages of care for patients within the last six weeks of their lives – this includes up to three visits a day in addition to the much needed night care from our highly-skilled nursing team. We continue to work closely with our NHS partners to ensure that shared care is as seamless as it can be.
We are looking to expand our team further this year and will be offering a more extensive bereavement service. We want to be able to offer extra support from our nursing team but also specialist bereavement support if required.
It is a privilege to care for people at the end of their lives, within their homes and this year we have supported more and families than ever. The nursing team never cease to amaze me with their care and support of our patients, often going above and beyond to ensure everyone gets the highest quality care at the most difficult of times. I am immensely proud to be part of such a skilled and dedicated team.

Gemma Roberts
Head of Nursing Services
---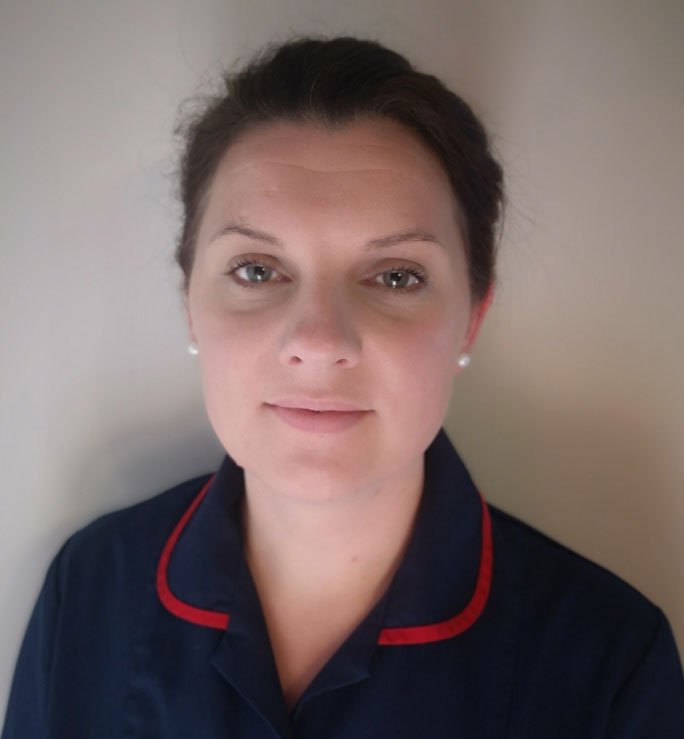 Gemma Roberts – Head of Nursing Services
Gemma is a Registered Nurse who trained at Coventry University and started her nursing career in Critical care. Soon after Gemma realised her passion was in community nursing and she joined the Shipston District Nursing team.
Palliative care then became her special interest and she then joined the Stratford Evening Nurse Service, where she worked closely with local Hospice at Home services and developed a keen interest in Hospice at home care. Gemma is committed to giving people choice at the end of their lives and being part of
Shipston Home Nursing
allows her to make this to happen.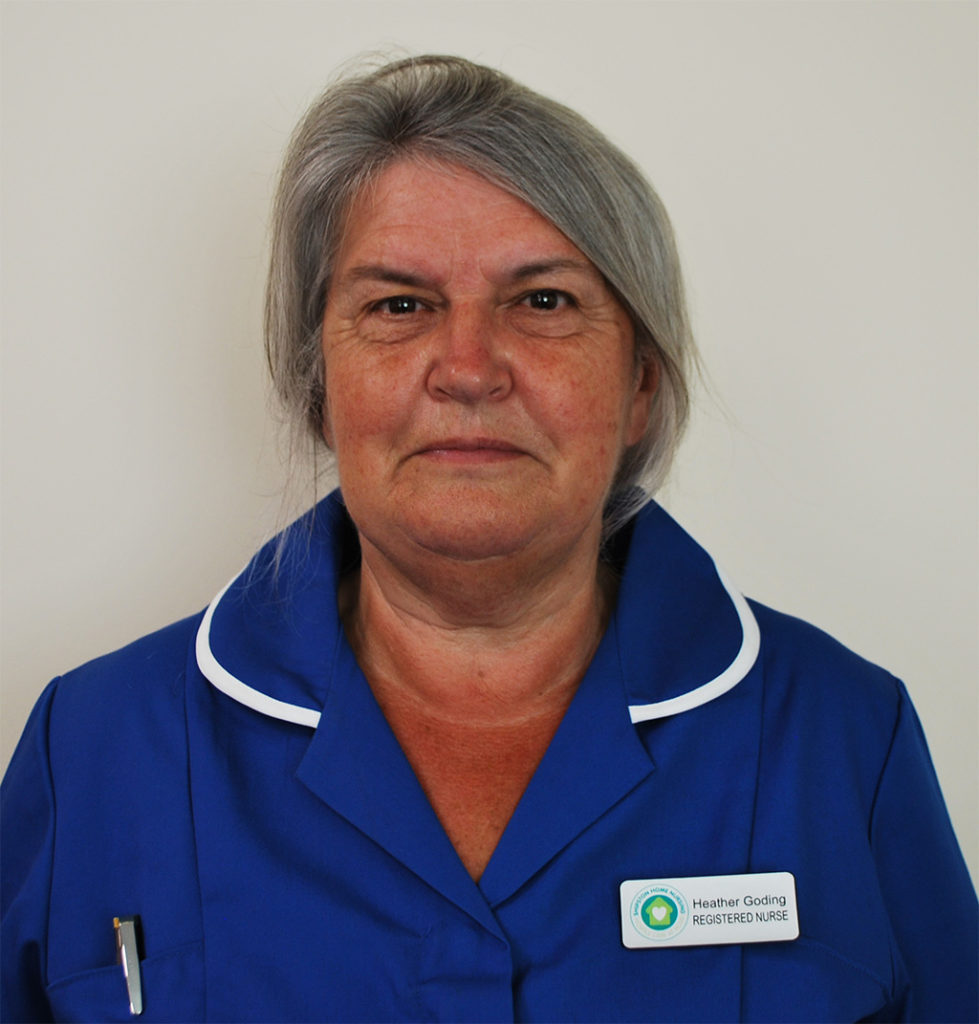 Heather Goding – Nurse Coordinator
Heather qualified as a Registered General Nurse in 1993 from the Norfolk and Norwich Teaching Hospital, her final placement was on an Oncology/Palliative Care Unit and it was this experience that shaped her future career.
In 1999 Heather relocated to Worcestershire and gained her Bsc in Palliative Care from UCE Birmingham. Heather's entire nursing career has been devoted to working within the field of End of Life Care both in clinical and managerial roles and as such she has developed excellent communication and assessment skills.
Heather joined Shipston Home Nursing in May 2019 and says it is a privilege to be part of such a dedicated team.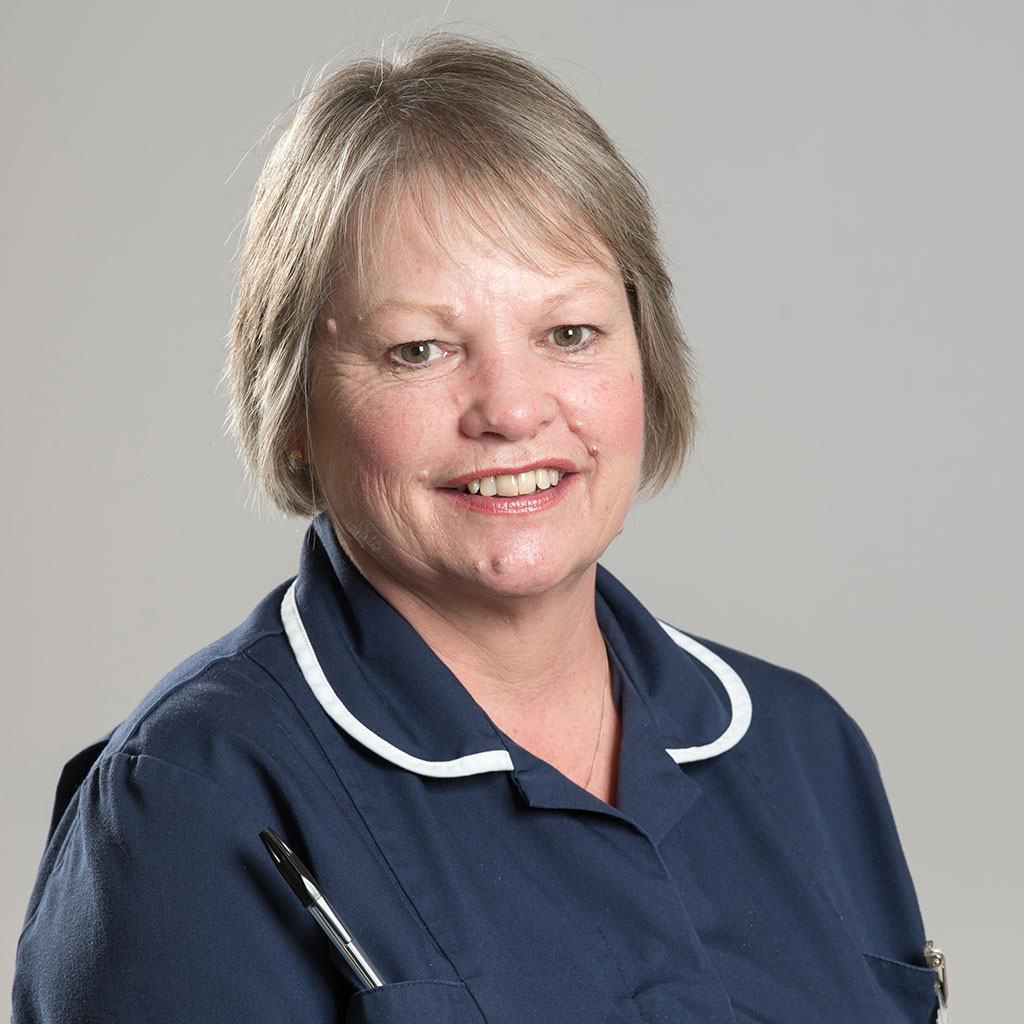 Caroline Ann Lloyd – Nurse Coordinator
Caroline moved into community nursing at the Ellen Badger Community Hospital in the nineties and, after 8 years, joined the District Nursing Service in Wellesbourne. This service was merged with the Shipston team and she met and worked alongside Shipston Home Nurses before joining us in November 2016.
Caroline says she finds it a privilege to help and support patients and their families at this stage in their lives.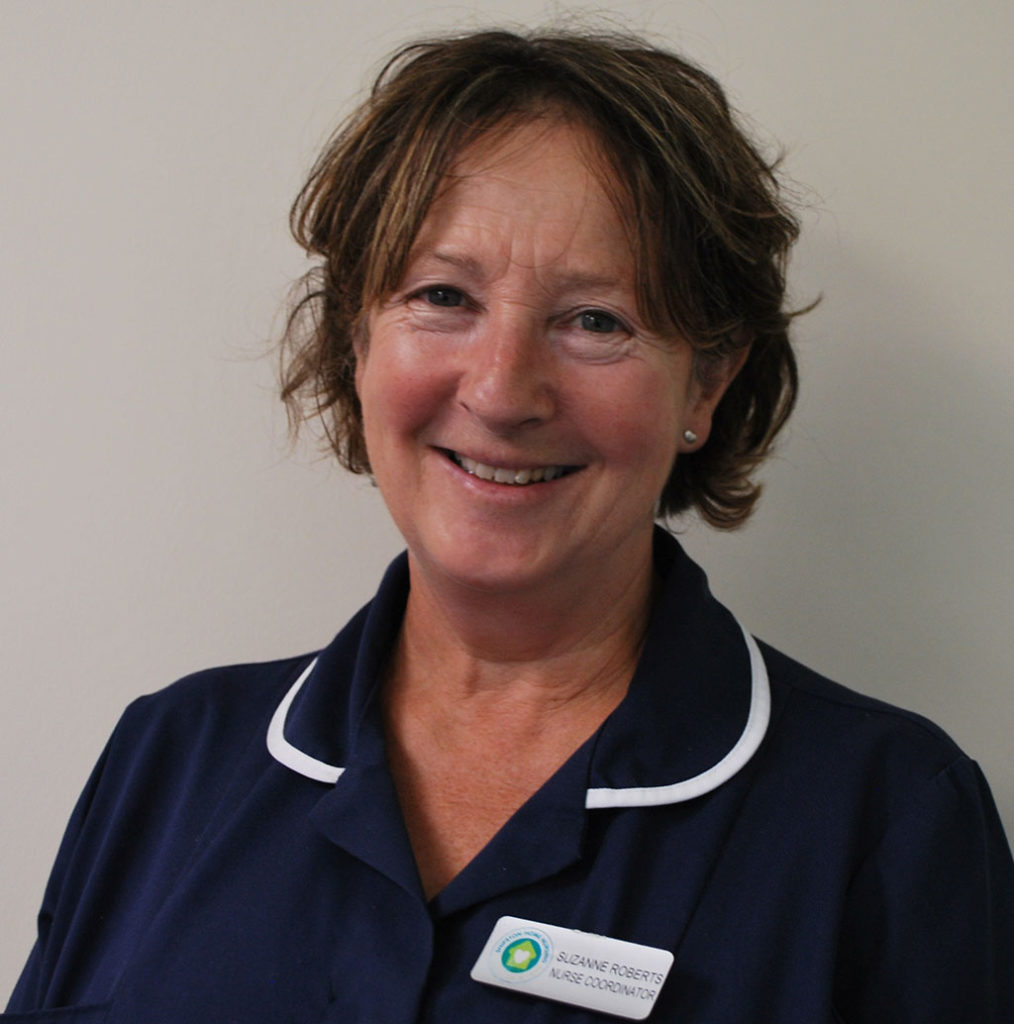 Suzanne Roberts – Nurse Coordinator
Suzanne started her Nurse training aged 18 years at Clatterbridge Hospital on the Wirral. Once qualified she worked on the Oncology Unit for 5 years starting a life long interest in palliative care. Suzanne then started district nursing putting her palliative care experience to good use in the community where she remained for 23 years.
Suzanne joined Shipston Home Nursing in 2018, initially as a Bank Nurse and then as a Nurse Coordinator.