Meet the Team
Our team of Nurses and Health Care Assistants (HCA's) is led by the Head of Nursing Services who is the registered by our regulator the Care Quality Commission and oversees our clinical activity and management of the Team.
Our Nurses have amassed a wealth of community care experience and provide hands-on nursing care and symptom management so that both patients and families receive the best possible care in their homes.
The Nursing team is supplemented by a team of Health Care Assistants who work with patients and families to provide respite care and occasional personal care. The HCA's are not trained Nurses but are selected for their practical caring skills and their passion for ensuring that patients receive the very best care possible.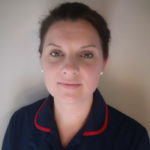 Gemma Roberts – Head of Nursing Services
Gemma is a Registered Nurse who trained at Coventry University and started her nursing career in Critical care. Soon after Gemma realised her passion was in community nursing and she joined the Shipston District Nursing team.
Palliative care then became her special interest and she then joined the Stratford Evening Nurse Service, where she worked closely with local Hospice at Home services and developed a keen interest in Hospice at home care.
Gemma is committed to giving people choice at the end of their lives and being part of Shipston Home Nursing allows her to make this to happen.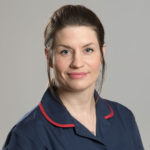 Jodie Brookes

Jodie is a Registered Nurse and was trained at the Nottingham School of Nursing.
Jodie's career has given her a broad range of experience including dementia care, post-surgery nursing, a range of palliative conditions, care of the elderly, brain injury, and motor neurone disease among others.
Nursing management was her passion and she moved to the private sector managing numerous Nursing Homes, the most recent of which was a 45-bed nursing home with 80 staff including RGN's, RMN's and physiotherapists.
During the last seven years her career Jodies has focused solely on palliative care, working with Shipston Home Nursing and has been able to transfer her managerial skills to the lead the Nursing Team.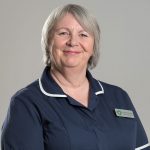 Caroline Hutchison – Nurse Coordinator
Caroline trained at Carshalton Surrey and worked at Stratford Hospital and then spent 20 years at the Nuffield Hospital Leamington Spa. Caroline has been involved in palliative care work since 2000 and joined us in 2006. She also works as a school nurse. Caroline always says that it is a privilege to be introduced to patient families and being allowed into their homes to provide individual quality care.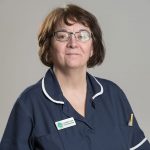 Barbara Quinn – Nurse Coordinator
Born in Ebbw Vale, South Wales and proud to be Welsh, Barbara has lived in Shipston on Stour and have lived there for 4 years having previously lived Birmingham for 32 years.
Barbara joined the team in 2016 as a Nurse Coordinator and having spent a lot of her career in the NHS mainly in Orthopaedics. Barbara believes that working in the Community has broadened her both nursing and interpersonal skills as 'each patient and each family is so different and our role as Nurses is to fit in with them so that we build trust to help through difficult times'.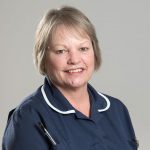 Caroline Ann Lloyd – Nurse Coordinator
Caroline moved into community nursing at the Ellen Badger Community Hospital in the nineties. and after 8 years joined the District Nursing Service in Wellesbourne. This service was merged with the Shipston team and she met and worked alongside Shipston Home Nurses before joining us in November 2016. Caroline too says she finds it a privilege to help and support patients and their families at this stage in their lives.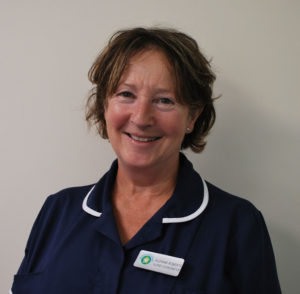 Suzanne Roberts – Nurse Coordinator
Suzanne started her Nurse training aged 18 years at Clatterbridge Hospital on the Wirral. Once qualified she worked on the Oncology Unit for 5 years starting a life long interest in palliative care. Suzanne then started district nursing putting her palliative care experience to good use in the community where she remained for 23 years.
Suzanne joined Shipston Home Nursing 18 months ago, initially as a Bank Nurse and then as a Nurse Coordinator.

Sign up for the latest newsletter
Fill in your name and address below to recieve our newsletter through the post (once a year).
DONATIONS can be made by Bank Transfer to Lloyds Bank Shipston on Stour, Sort code: 30.98.26 Account Number: 01665317