Our 100 Club Lottery is one way you can help raise much needed funds each month for the Charity.
Invite your friends and families to join in the fun.
It's simple to join, here's how it works…
Sign up for a full year with a single payment of £24 by cheque or by completing the standing order mandate on the form below which can be downloaded and printed below or collected from local participating business or Medical Centres.
You can enter as many times as you like. Each entry costs £24 a year and this entitles you to 12 monthly draws.
Each month a lucky winner will be drawn to receive our PRIZE FUND.
A message from Hannah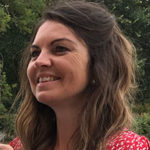 I remember meeting the fabulous Rebecca Mawle to discuss some fundraising ideas in December 2017. I'm very pleased to say a fair few of which came to fruition in 2018!
The first idea was to set up a 100 club for our supporters and friends. A fun way to support the Charity by buying a number each month of the year for £24, giving you a chance to win a cash prize. I'm so pleased to say we've hit our 100th member this December, so we're now looking for our next 100 players. Huge thanks to everyone who has joined.
Thanks to everyone who supports this amazing charity and to all the brilliant nurses, and fundraising team who work so hard to ensure it remains part of our community.
Best wishes, Hannah.
2021 update from Hannah
A huge thank you to all of our Shipston Home Nursing Club members who have helped us raise over £1600 through the last year, despite the continued challenging times. Your membership is truly appreciated.
We currently have 70 active members, with many new players signing up last year online – an easier way to join the 100 Club fun during the pandemic! If you would like to join the 100 Club with a chance to win a cash prize every month, please contact us or download the 100 Club form below, complete and send to us. Sending best wishes to you all – stay safe and well.
Good Luck!
Download, print and complete the 100 Club leaflet below and send to us at:
SHN 100 Club
Lower Farm Barn
Great Wolford
Shipston on Stour
Warwickshire
CV36 5NQ.