Meet the Team
Everyone at Shipston Home Nursing, from the Board of Trustees to our Fundraising Team, has helped make us the very special 'one team' we are today. We all have one objective and that is to ensure that every adult in our community who has an incurable illness, receives the best end-of-life care possible.To achieve our objective successfully and correctly we have a clearly defined organisational structure to provide the correct balance of skills, controls and supervision.
The Board of Trustees are all volunteers and generously give their time to support the development and ongoing sustainability of the charity. The Trustee group collectively have responsibility for the compliant operation of the charity in accordance with the guidelines issued by the Charity Commission, the Care Quality Commission and other regulatory and advisory bodies. The Trustees determine the strategic direction of the charity and oversee the implementation and execution of the strategic objectives through the Leadership Team.
The Trustee Group is led by the Chairman, David Morris, and is organised into a number of sub-committee groups, each group having responsibility for a specific functional area.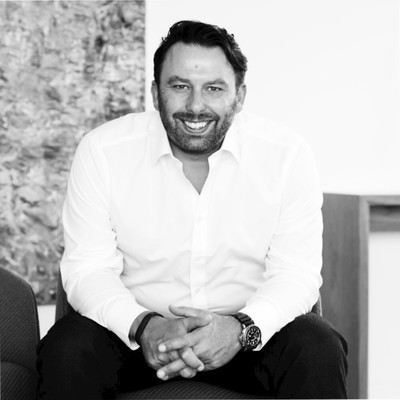 David Morris, Chairman of the Board of Trustees
David was born in Lower Brailes and, after several years working in Cornwall, London, Australia and Cambridgeshire, he returned to Ilmington, where he now lives with his wife and two children.
David has a broad range of experiences in healthcare, the not-for-profit sector and commercial business.
Having trained as an adult nurse, he worked as a nurse in the UK and overseas, providing hands on care in a range of acute medical settings before a stint as a nurse advisor to the Pharmaceutical Industry.
Since his days as a nurse, David has worked for a large global accounting and advisory firm where he now leads a large team, focussed on healthcare advisory to large corporate and Government clients across the globe. In addition to his client and leadership roles, David acts as a mentor to a number of staff members with a specific focus on performance and wellbeing.
David Morris said:
Whilst I am no longer nursing, I am passionate about patient care and believe it should be at the heart of everything we do. I believe a charity like Shipston Home Nursing offers an invaluable service to those nearing the end of their lives and that the charity truly makes a difference.