Meet the Team
Everyone at Shipston Home Nursing, from the Board of Trustees to our Fundraising Team, has helped make us the very special 'one team' we are today. We all have one objective and that is to ensure that every adult in our community who has an incurable illness, receives the best end-of-life care possible.To achieve our objective successfully and correctly we have a clearly defined organisational structure to provide the correct balance of skills, controls and supervision.
The Board of Trustees are all volunteers and give their time very generously to support the development and ongoing sustainability of the charity. The Trustee group collectively have responsibility for the compliant operation of the charity in accordance with the guidelines issued by the Charity Commission, the Care Quality Commission and other regulatory and advisory bodies. The Trustees determine the strategic direction of the charity and oversee the implementation and execution of the strategic objectives through the Leadership Team.
The Trustee Group is led by the Chairman, Dr Clive Irwin, and is organised into a number of sub-committee groups, each group having responsibility for a specific functional area.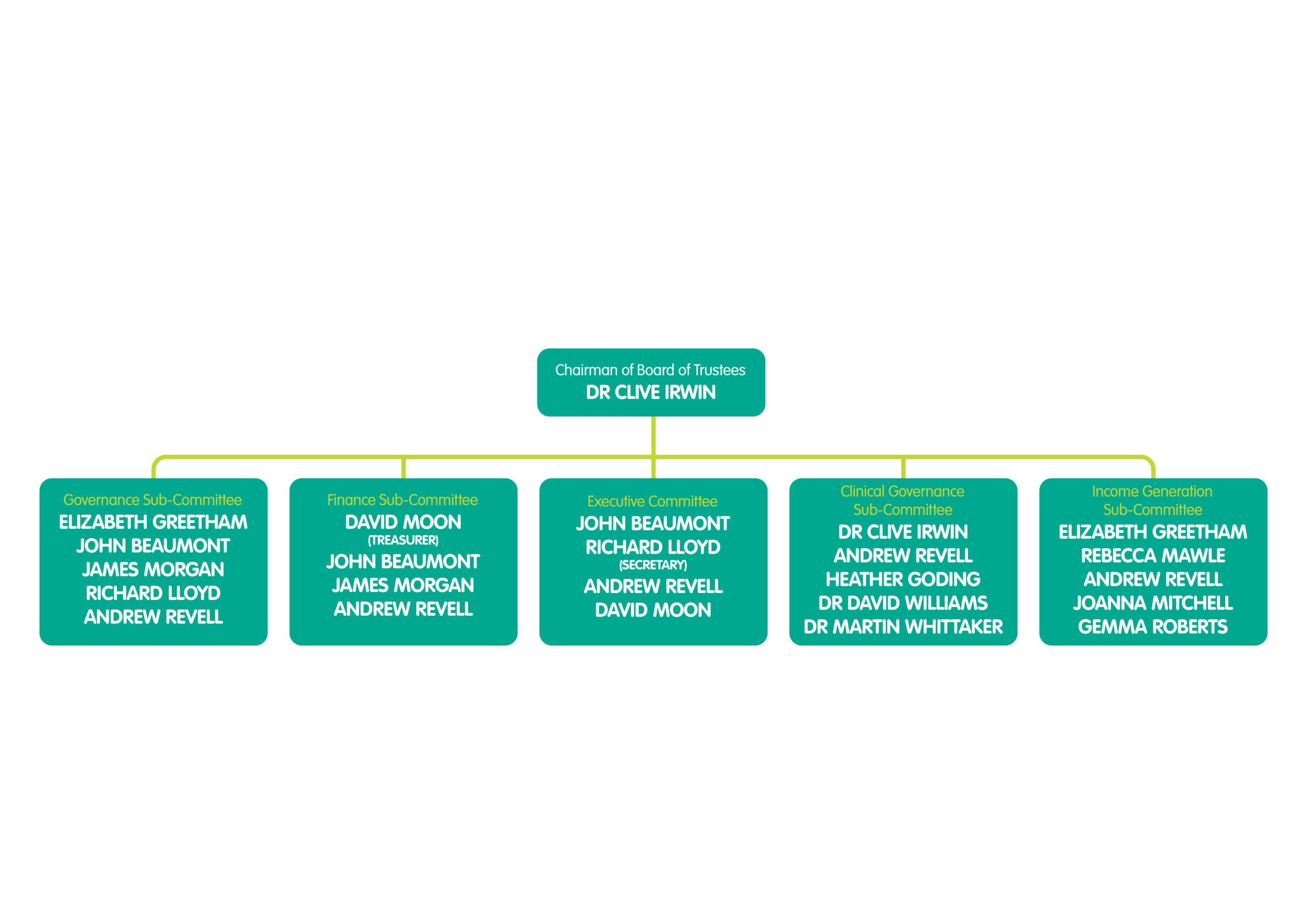 Sign up for the latest newsletter
Fill in your name and address below to recieve our newsletter through the post (once a year).
DONATIONS can be made by Bank Transfer to Lloyds Bank Shipston on Stour, Sort code: 30.98.26 Account Number: 01665317