Simply click on the heart below to donate online now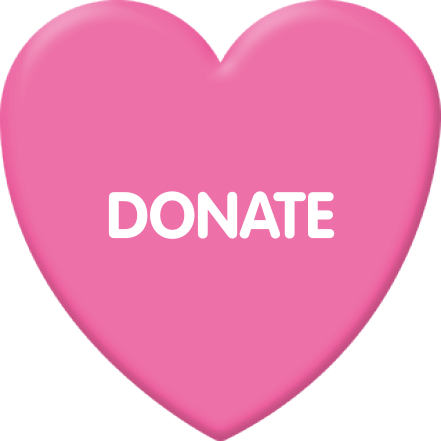 There are many other ways to donate…
We could not provide our free nursing care and support for patients and their families in Warwickshire without you.
We are very reliant on the generosity of our local community to be able to continue to help all families facing incurable illness in Shipston, Kineton, Wellesbourne and the surrounding area.
To keep providing the free care and  support for all our families and patients, we need to raise in excess of £400,000 over a year.
We can't continue to do this without your help. You can support us by fundraising at an event or through our many online partners below or download this form and Donate Directly
Help us raise funds throughout the year to keep our Nurses caring, there are many ways you can help, for example:
Ebay for Charity
Calling all ebay sellers! You can now help us every time you make a sale. eBay for charity has partnered with PayPal Giving Fund to make it easy for sellers to donate 10%-100% of an item's final sale price to a certified charity. This is how it works:
1. The seller picks the charity and the donation % they wish to donate, when listing an item.
2. Buyer pays full amount to seller who dispatches item.
3. Around 21 days after the transaction, PayPal Giving Fund will automatically collect the donation from the seller's account. Once a month PayPal Giving Fund combines and delivers 100% of all donations collected for the charity. We'd be very grateful if you could think of us if you're an ebay seller.
Regular monthly donations via a Bank Standing Order payment.
Send a cheque payable to Shipston Home Nursing to:
Rebecca Mawle, Lower Farm Barn, Great Wolford, CV36 5NQ.
Tel: 01608 674929 or 07940 716345
A gift in a Will or from a Trust Fund.
With our Paypal Giving Fund Charity pages through Paypal, eBay, GoFundMe, Facebook and Humble Bundle.
Via our Shipston Home Nursing Charity Page at JustGiving
While you shop, through AmazonSmile Give as you Live The Giving Machine and Easyfundraising
If you manage a Business or belong to a club or society you may wish to raise money from participating in a sponsored sporting event or holding a raffle or collection at meeting.
Volunteering your time to help us for an hour or day at one of our many fundraising events throughout the year.
Gift Aid…
The following HMRC rules are applicable Gift Aid:
Payments that don't qualify for Gift Aid
These Include:
Donations of money from a company.
Donations in the form of a loan waiver or dept conversion – for example an individual may lend money to your charity or CASC and then, at a later date, agree that it does not have to be paid back – this is not a gift of money it is the waiver of a loan.
Gifts made on behalf of other people for example a membership subscription paid on behalf of somebody else – this is a gift of membership from the payer to the member not a gift made to the charity or CASC.
Gifts that come with a condition about repayment.
Gifts with a condition that the charity buys goods or services from the donor.
Payments received in return for goods or services – these are not gifts – for example payment for admission to a concert, payment for a raffle ticket, an entrance fee for an adventure challenge event etc.
A 'minimum donation' where there is no choice about payment – this is simply a fee for goods or services, it is not a gift.
Gifts made using 'charity vouchers' or 'charity cheques'
Donations received before the date that HMRC accepts your organisation as a CASC or a charity for tax purposes
Charities enrolled in PayPal Giving Fund can direct donors to their PayPal Giving Fund donation pages or pages hosted by our merchant partners. PayPal Giving Fund donations are then granted to charities in an aggregated monthly payout. PayPal Giving Fund does not charge any fees on these donations.