Meet the Team
We're led by a small part-time leadership team comprising of an Executive Director, Head of Nursing Services, Head of Head of Community Fundraising and Head of Operational Support which collectively manage the daily activities of the charity.
Our Executive Director is responsible to the Board of Trustees via an Executive Committee (EXCO) comprising of three Trustees. The Executive Director and the Executive Committee have responsibility for the daily operational management of the charity, together with the planning and execution of our strategic plan.
Andrew Revell
Executive Director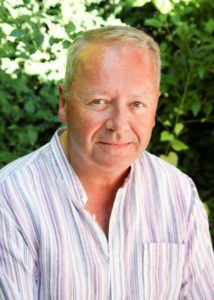 Andrew spent many years in Banking and Finance both in the UK and abroad and took the opportunity where possible to get involved with national and local charities. He became more involved with Shipston Home Nursing in September 2017 following a period where we supported him to look after his late wife.
Andrew subsequently volunteered to help provide management support to us and was asked by the Trustees to review how we did things operationally to understand areas where improvements could be made. Following the review Andrew joined us as our Interim Executive Director in November 2017.
He strongly believes that the patient and family experience we can provide is fundamental and should underpin everything we do.