Hello Walkers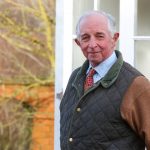 The next Walk will take place from Walton Hall, nr Wellesbourne at 11am on Tues 4th Dec 2018.
Please come up the Drive from the Wellesbourne – Kineton road. As you approach the Hall itself, go into the first Car Park on the right. The drive and bridge from Walton Village is often shut.
It is a circular walk round the Hall, an impressive 1850's Mansion in a great setting. I am grateful to the Barnett family for allowing us to go across their land, not on a public footpath, to complete the circle and return to our cars. Lunch will be at The Chequers, in Ettington.
Look forward to hearing who would like to join us. Email is best imcconnelhome@gmail.com
Ian