Tracy Brewer – Office Manager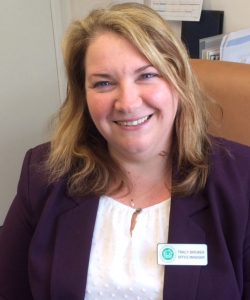 Born in Worcester and has lived in Cherington for 16 years.
A book-binder by trade but fell into administration by accident in the early 90's.
My career has been diverse ranging from being an Office Manager at a Citizens Advice Bureau to a Homeless Officer at Stratford District Council and more recently as a Training Administrator and Insurance Administrator for Dogs for Good, providing residential training and ultimately registered assistance dogs for physically disabled adults and children and families with an autistic child.
This had led me recently to train and achieve a NCFE Level 2 Certificate in Understanding Autism. Outside of work, I enjoy being Mum to our 5 year old daughter and I love gardening or being anywhere near the sea. As a hobby I make sugarcraft flowers and the odd celebration cake!
Sign up for the latest newsletter
Fill in your name and address below to recieve our newsletter through the post (once a year).
DONATIONS can be made by Bank Transfer to Lloyds Bank Shipston on Stour, Sort code: 30.98.26 Account Number: 01665317