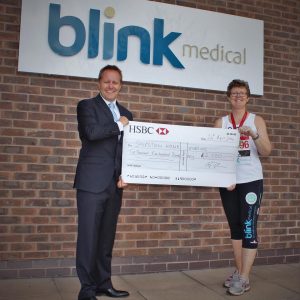 It was a great pleasure to sponsor Cath Daley in her London Marathon challenge to help raise funds for Shipston Home Nursing in Memory of Andrew Bygate – a fantastic achievement. Congratulations to Shipston Home Nursing on your 20th Anniversary year.
Blink Medical offers the most comprehensive range of sterile, single use surgical instruments for outpatient or theatre departments. We were the U.K's first supplier of single use instruments and customised instrument sets, and our 100% focus is on the quality of instruments we offer you, our customer.
We introduced the concept of single use surgical instruments to the UK in 2004, since then we have become specialist in the supply of customised instrument sets, procedural packs and ancillary items. We sell to over 14 countries worldwide and supply instruments for use in: Ophthalmology, ENT, Cosmetic Surgery, General Surgery, Dental, Podiatry, Gynaecology and Dermatology.