A fabulous range of stalls, flowers, plants, homeware, fashion, food and lots more
Lunch will be served between 12 and 2pm where Four Leaf Clover will serve summer salads with a glass of wine for £10 per person.
Cider Mill Barns is a beautiful, recently converted barn on the border between Shakespeare's Warwickshire and the Cotswolds.
Please see below for our list of stall holders.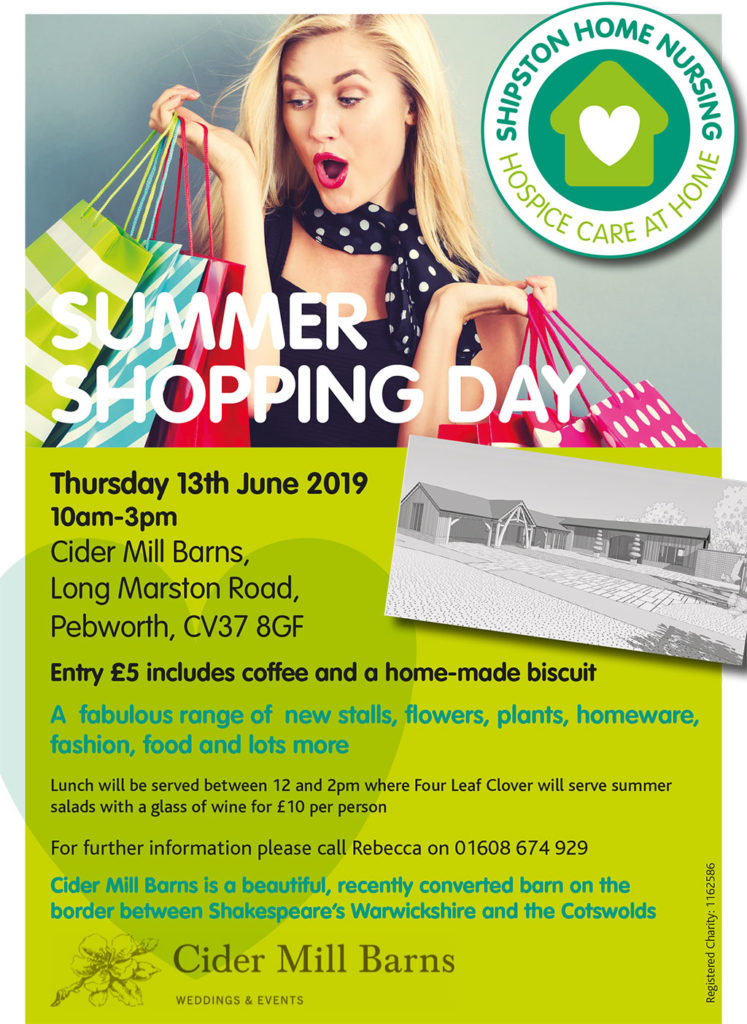 OUR STALL HOLDERS
Bumble and Wild – Flowers, Plants, Planters, Antiques
Karen Elder – 20th Century Studio Ceramics
William Sargent Lino 120 – Men's Linen Clothes
The Quad Collection – Scarves, Bags, Silver & Fashion Jewellery
Ledbury Letterpress – Neon hand-made Letterpress Printed Stationery
Moroccan Textiles – Cushions for outside, indoors and dogs
Nadia C – Panama Hats and Jewellery
Inkdandy Studio – Art Prints, Greeting Cards, Stationery
Taste of the Country – Cakes, Biscuits, Deli food and Drink
Willow and Honey – Candles, Diffusers and Body Products
The Wild Tree – Stylish Sustainable Alternatives to Plastics
Nicola's Jewellery
Tonder & Tonder – Bedlinen, Oilcloths and Home Accessories
Domino – Clothes, Shoes and Accessories
Neon Beach Club – Beachwear, Baskets, Bags and Jewellery
Little Bird Soaps – Balms and Soaps
Mugs Jugs and More – Hand Decorated Pottery oven to tableware
BARGAINS! Fiona Williams – Clothes and Scarves ALL ITEMS FOR SALE £5 – £35
Wild and Fine – Jewellery
Letters By Alice – Calligraphy Pieces, Gifts, Bags, Commissions
Spirit of Ilmington – Apple Brandy & Alcoholic drinks
Fino Olive Oil – Spanish Olive Oil and Balsamic