Stephen, Mandy and Ben are proud supporters of Shipston Home Nursing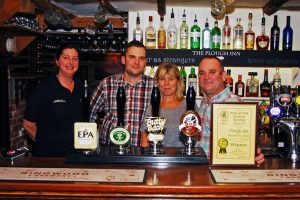 Stephen explained, "We are over the moon to have raised £194.50 for Shipston Home Nursing, on our first month in the Restaurant Scheme. This is our second fund raising event for SHN which was equally as successful. It's a great local charity which we know rely entirely on fundraising, generous donations and local business for support" .
"Where Mandy and I have had the opportunity to take a moment with our guests to explain just how important home nursing is to those individuals who need it, the donations kept coming in… which was great".
"I think once people understand the importance of what SHN provides, and how completely people rely on SHN visits, donations will continue, to help keep this fantastic service available to all.
We were really pleased to be part of the fundraising and will continue to support SHN".