If you can grab an hour between the rain this week, why not grab a copy of our perfect walking companion and discover the villages around Shipston and it's surrounding area.
It's a bargain at just £6 plus P&P from the website here
www.shipstonhomenursing.co.uk/shop/.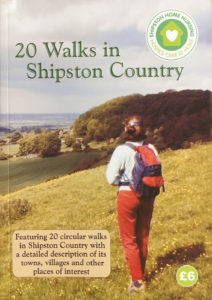 The book contains 20 walks around the villages which surround Shipston-on-Stour, from Edgehill to Chasleton and Ebrington to Epwell.
Choose from short walks of 1 hour or a 7 mile walk of 3 1/2 hours.
There is also a section of handy reference pages highlighting local history of towns and villages and places of interest.
With every purchase you will be helping us to raise funds so our nurses can continue to provide our sensitive and caring service for patients and their families through a very difficult time.
Two of the longer walks are shown below.