Moo Meadows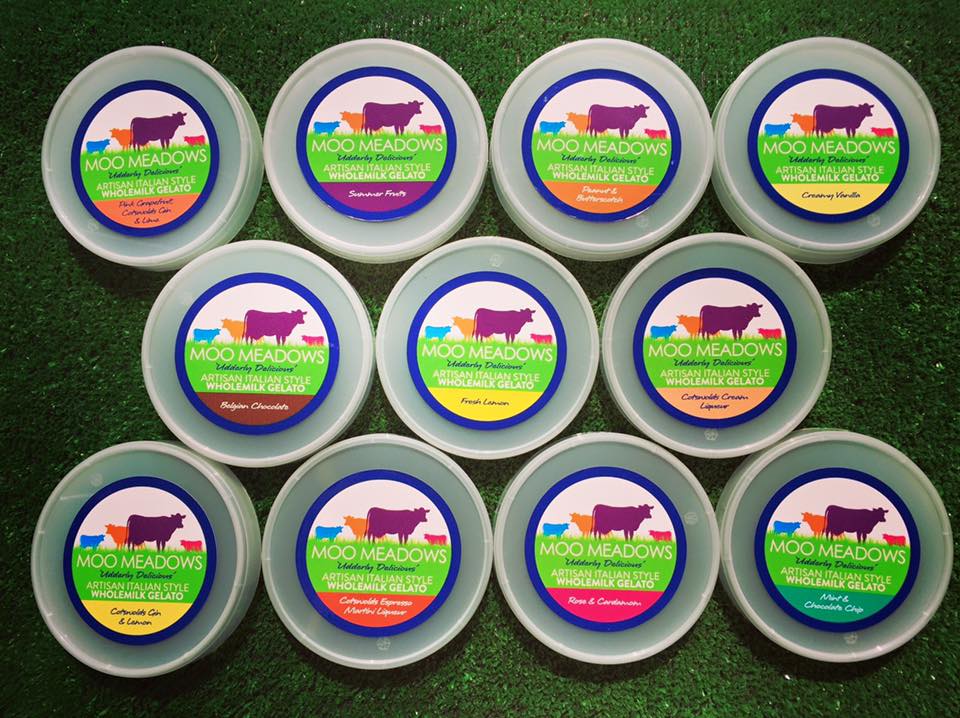 Moo Meadows are very happy to support the Jazz Evening to help raise much needed funds for Shipston Home Nursing
About us
Moo Meadows is essentially a link between the past and the present -using my Italian great grandmother's gelato recipe and the milk from my husband's dairy herd. Both families, the past and the present, have been fused together to create a future for our children.
Grown up Gelato
We produce only the finest gelato using local produce where possible and with this in mind we have created a range of grown up ice creams in conjunction with our local distillery. Why gelato and not ice cream? Well we have stuck to our roots and do not add additional cream to our recipe resulting in a smooth yet light taste and texture.
Our Milk
The milk for Moo Meadows comes direct from our free range pedigree herd of Holstein Friesian Cows right here at Rectory Farm in Oxfordshire on the edge of the beautiful Cotswolds. We pasteurise the milk ourselves before using it in our delicious Italian Gelato.
Opening Hours
Monday – Friday: 9.30am – 3pm
Saturday: By appointment
Sunday: Closed
Website:www.moomeadows.co.uk
Email:iona@moomeadows.co.uk
Telephone:07814 054131
Address:
Rectory Farm
Back Lane
Epwell
OX15 6LG
Our location