The Team

Rebecca Mawle – Fundraising Co-ordinator
Rebecca has lived in Great Wolford for 38 years and has been working for Shipston Home Nursing since its conception. The reason for her becoming involved was due to a strong friendship with Penny Birtwell. Rebecca and Jo Mitchell worked on a voluntary basis for the first 4 years. With the ever increasing demands of the fundraising aspect, the Trustees made the decision to employ a full time fundraiser. Rebecca filled that role and has been working as Fundraising Co-ordinator ever since.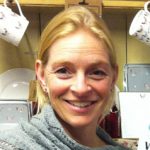 Debbie Foster – Fundraising Assistant
Debbie lives in Lower Brailes with husband Mark and son Freddie who is at Sibford School. She has supported the charity events since 1995 and has often helped out. Her husband Mark who is a director of Technique Print Group has worked with Rebecca from day one. She joined the fundraising team in May 2012 and helps Rebecca co-ordinate the events and maintains the SHN website, social media and networking side of the Charity.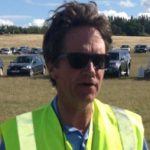 Percy Sewell – Fundraising Assistant – Collection Boxes
Percy has lived in Oxhill for many years with his wife, Louise, who also helps with the enormous task of distributing and collecting Shipston Home Nursing collection boxes with the help of Fudge Ramsay. These collection boxes are found in every shop, pub and outlet in our entire area.
2016 Collection Box review
Trying to present an eye-catching piece on Charity collection boxes is like writing an essay on what a pea tastes of. Difficult. Equally awkward is what people think of trying to say when I'm introduced as "He who looks after the collection boxes". There's really not many scintillating facts which can be raised on the subject.
"Trickiest incident?"…..Dealing with a box full of coppers and ancient beer slops – the chemical reaction converts it into varnish, requiring a hammer to sort out.
"Most tedious aspect?"…..Opening a box filled to capacity with coppers only and immediately knowing the result – £14.50. It's always this amount. Worse still, knowing that one will be sorting some of the exact same pennies a year hence.
"Worst incident?"……Leaving my un- handbraked car to roll into a wooden bench at The Howard Arms. Cost of bench:- £300. Amount in collection box:- £3.30.
"Most laughable occasion?"…..Being given a bread basket full of unwanted coppers collected over two years by The Royal Oak, Whatcote: the over-loaded basket split open in the very dark car park. Mayhem!
Irritating that these seem, I am ever mindful of the real chore it can be for all the kind retailers who hold boxes for us all year round: they take up valuable counter space, have to be guarded, are awkward to clean around and are sometimes just in the way. Yet our shop-keepers, publicans and others never complain. They are the ones, without whom, the continued success of the boxes would end. Compared with their inconvenience, the occasional mishaps that visit the collectors – Fudge Ramsay, Jo Sweby, Ian McConnel and myself pale into insignificance.
A huge thank you to Percy and his team, for their time and enormous support throughout the year, dealing with counting the cash and raising the most amazing total of £1,915 from all the Collection Boxes in our local businesses. Well done and many thanks to everyone who kindly houses our boxes and helps raise funds..